ZDRIG (Zero Downtime Rig) Website
We created the website of "ZDRig" Zero Downtime Rig Company. It's a training provider for the Oil & Gas Sector. Their Requirements was to create a website that capture their passion in this sector. As you can see below, We Designed and coded ZDRig website and we are happy that we were able to satisfy the company needs.
Web development | Website Design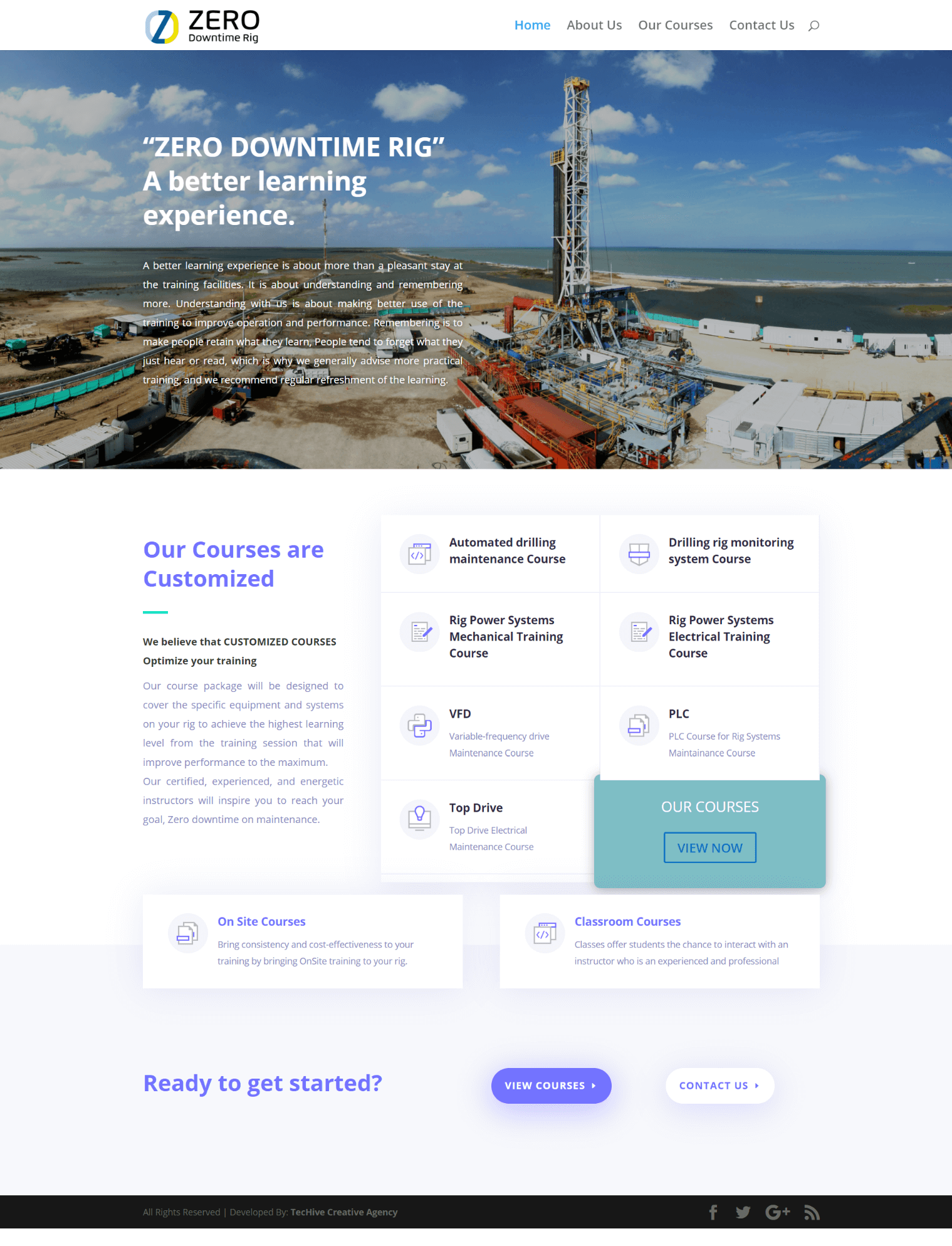 Let's Work Together
Becoming a partner with us will be a pleasurable journey. We don't have customers, We have partners.