Grotto offers a wide range of Turkish marble products, travertine, granite stone, and onyx that are suitable for walls, floors, kitchens, bathrooms, swimming pools, palaces, villas, hotels and corporate administrative buildings. And provides them in various forms of marble and mosaic slabs, marble molds, marble tiles, travertine and travertine mosaics and stone Limestone. We helped "Grotto Marble" to establish their online presence by designing and developing their website.
Web development | Website Design
Saturday, 1 February 2020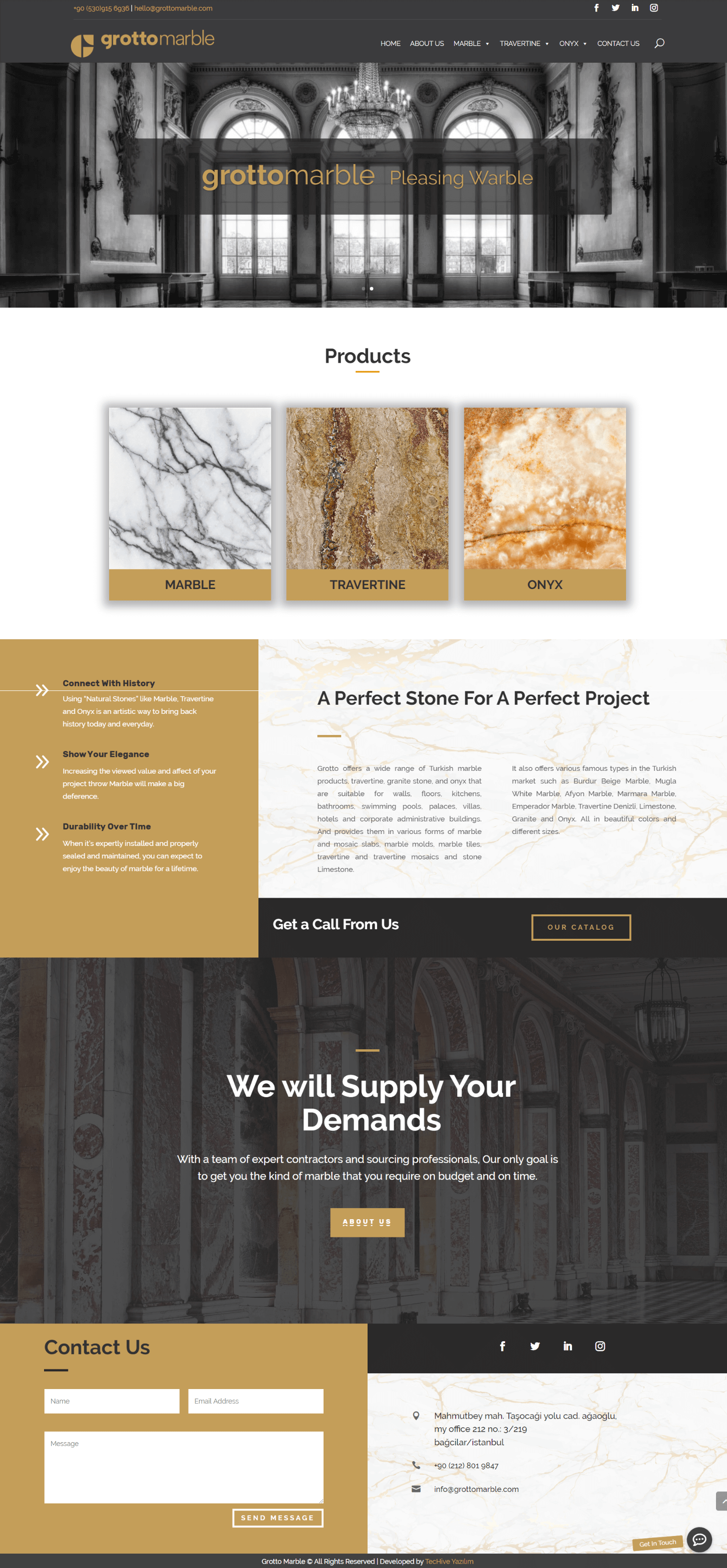 Let's Work Together
Becoming a partner with us will be a pleasurable journey. We don't have customers, We have partners.